The Man from R.O.B.O.T.
by Harry Harrison (Analog, July 1969)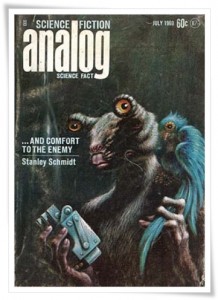 This novelette sees Harry Harrison in one of his lighter moods. The 'one man against a world' scenario is reminiscent of Eric Frank Russell, as is the irreverence threaded throughout, but the journey in this case leads to a rather banal denouement.