Unflinching Beyond Midnight
(The Derelict Space Sheep Review of Doctor Who Series 8)
Never one to shy away from the sort of perilous escapade made famous by Danger Mouse and Penfold, Arthur Graeme Smith has ventured into Fish Fingers & Custard to review Peter Capaldi's first season of Doctor Who.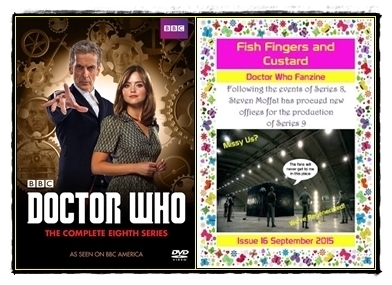 Arthur's review appears in FF&C #16, which is available in print or as a (free) .pdf download here.
Crumbs, you might well say. Ooh, 'eck!