Dr. Tenth: Christmas Surprise!
by Adam Hargreaves (BBC, 2017)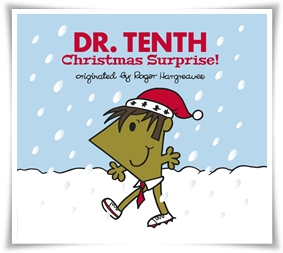 Having misappropriated elements from the Ninth, Eleventh and Twelfth Doctor Christmas specials, Hargreaves then dresses the Tenth Doctor in nothing but sneakers and an unfortunately placed collar and tie, giving the distinct impression of David Tennant as a stripper. Ta-dah! Christmas surprise!