If I Understood You, Would I Have This Look On My Face?
by Alan Alda; audiobook read by the author (Random House, 2017)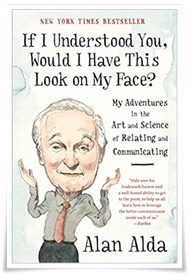 Subsequent to M*A*S*H, Alan Alda spent over a decade interviewing scientists for Scientific American Frontiers. Here he explores the importance of empathy and the role that improv (the theatrical technique) can play in making people better communicators. A well-researched book, thoughtfully delivered.